March 2019 
Bella Cat just released brand new music ! After the death of her producer in Chicago Bella decided to take on producing roles of her own. Taking a stand in the hiphop industry she performed her first HIPHOP show in Kelowna, BC showcasing completely original music and cascading into a raging success ! The artist says she has never had so much positive feed back before and believes that this is her true and natural path. " I am so happy I created blues roots, because this is where the soul of my music comes from !" Bella released her first hiphop track "Money Maker" 100% produced by herself and another artist in the Ottawa Music industry Caylann Penny. Money Maker was released with a video because  Bella wanted to send a message into the world. " I've seen lot's of people making money and it's all corrupted.. drug dealing, human trafficking , stealing .. and then I see people who work very hard and make nothing at all." This is what Money Maker is about ! After Money Maker was released Bella sent out another track March 01st 2019 titled "COCAINE & WHISKY" this song is about an abusive relationship and the lyrics tell the the tale.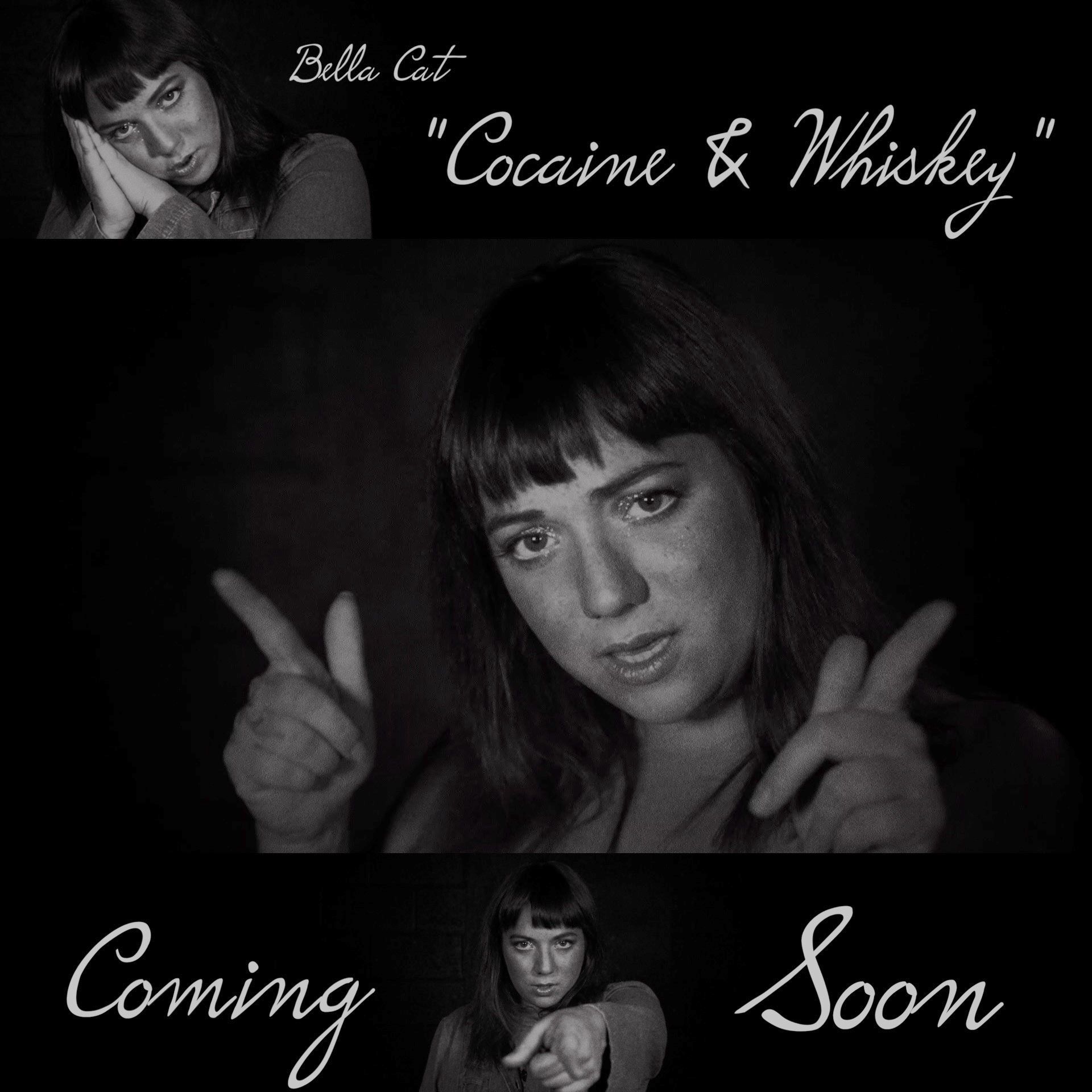 March 11th 2018 
Le Jouranl de Montreal 



Bella Cat is releasing a new album 

Bella Recently recorded her new album, this project took place in Milwaukee WI, Chicago IL, Wakefield QC, and Ottawa ON. The young woman is working hard on releasing the 2nd album which is geared towards a more soulful energy. Bella hit it off with a young man by the name of Champagne James Robertson well known for playing with the talented Lindi Ortega. Bella & Champagne got together to write the album in Toronto this year. The album will feature The Fantastic Clyde Stubblefield (well known for playing drums for James Brown),  Billy Branch harmonica player based out of Chicago 3 time grammy nominee,  Jimmy Voegeli organ player from The Jimmys based out of Wisconsin , Allen Kirk drummer from Minnesota, John Lindberg bass player Minneapolis, Mae Koen & Shay Jones from Chicago as back up singers .  All lyrics on the album were written by Bella Cat & all music was written by Champagne James Robertson. The Producers on this album include Jack LeTourneau from Chicago IL & Neal Sundet from Wakefield QC. The album will be released  starting with a single this January 2016.
Thanks from the Cat
"Making this album has been an unforgettable ride. When i jumped in the car i had know idea where i was heading but now that I'm here i am so grateful for the experiences i was given. When i walked onto the stage at the Black Sheep inn i was surprised to see someone i surely looked up to... Mr. Champagne James Robertson. He started a fire in me and within the month i drove myself up to Toronto and we wrote 10 songs in 2 Days. I had never experienced this kind of collaboration before but James turned my songs into what they were meant to be and i could never thank him enough for doing that ! I must say this whole project would not be possible without my producer Mr.Neal Sundet he has believed in me since he met me and is the one who connected me with producer Jack Letourneau. Without these two i wouldn't have such amazing musicians on the album & Boy do my producers have a lot of character !!!! Clyde Stubblefield gave me chills as the only words that came out of his mouth were guiding, kind and wise. I will never forget the moment after he stood up off the drums came up to me gave me a hug and said "darlin your the princess of soul" tears came to my eyes. Thank you Clyde for giving me and this project nothing but love. Allen Kirk was absolutely amazing to work with.. haha wont forget he sent us to the only late night open rib joint in town! John Lindberg my bass player forgive me John but i love Dr.John and your style will always remind me of him which is friken kick ass ! All you had to offer me was great rhythm, vibes and positive attitude so thank you John . Mae Koen ... girl when you walked into the studio my love grew into respect . I love the way you work . Shay Jones you killed it ...haha walking in with your plaid boots and matching vest dam you got style.. you worked so hard on this album thank you. Jimmy Voegeli first of all thank you for giving me like 5 hugs i knew by the look in your eyes you had the perfect amount of drive for the music we were writing ! Seeing you work was a treat so much passion came through those finger tips .. like magic. Although i did not get to see Billy Branch work in the studio i did get to see him perform in The Buddy Guy Club in Chicago after are last day of recording and meeting him afterwards was a great pleasure i cant wait to hear what he brings to the album ! The most thanks i have to give is to my Parents they are my biggest fans and have supported me since the beginning of my career. Thanks to all my friends and family who have been supporting my career and coming to all my shows there are so many of you to thank, i hope my songs can show how much i appreciate your love and support. I believe i will be making music for the rest of my life. My career would not be possible without my best friend in the whole wide world OMT ( Olivier Mohan Tache). He stuck by me through the ruff times and has guided my voice to give nothing but love, light, passion and inspiration. Thank you Olivier for sharing your love with me for the past 6 years. Mr. Robert Clarot ...dont you think i forgot about you, you know i never will. Rob thank you for teaching me how to sing for the past 7 years, i promise to share your gifts with the world. HEEEELLOOO boys ... this year has been a dream come true as i have found 3 amazing musicians who have taken my songs to the next level. They are helping me perform my music and I would not have been able to share my songs with the world without them ! They are the water to my body, the cables to my light and the heat to my home. Daniel Grewal, Michael Grewal and Matt Aston you boys are truly a dream Thank you for believing and helping me accomplish mine." - Bella Cat